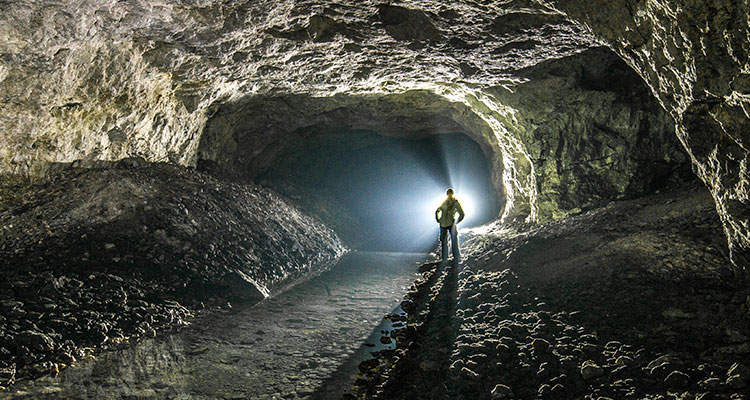 Alison Allen shares insights on today's mining and minerals sector 
A multidisciplinary environmental, engineering, and mining consultancy, Wardell Armstrong provides a broad range of services to the infrastructure and energy, property and development, and mining and minerals sectors. The organization's history spans over 185 years, and it boasts a reputation for high quality service in the UK and internationally. 
Embracing the challenges of climate change, Wardell Armstrong supports clients in winning the metals and minerals which are critical to delivering a more sustainable carbon neutral future. 
With a focus on development of the green energies and critical infrastructure required to sustain social, environmental, and economic improvement for all, the business strives to facilitate a progressive diversification away from carbon intensive activities. 
"My first degree was in conservation biology and environmental chemistry," begins Alison Allen, Deputy Managing Director at Wardell Armstrong International (WAI). "I started out in Mauritius working on endangered bird species, which gave me a real appreciation for getting stuck in and making improvements for environmental outcomes. My transition to mining was a bit more serendipitous. Unlike a lot of my colleagues, I didn't do a geology or mining-focused degree, but when I returned to the UK, I took a job in Cornwall, with a focus on brownfield regeneration and post-mining restoration. 
"Not only is Cornwall an amazing place to live, but it also boasts an incredible mining heritage. It was the mining center of the world in the 18th century, so has a fascinating history. While in that post, I undertook a Master of Science in Mining Environmental Management at the Camborne School of Mines. It was tough, as I did distance learning while juggling a full-time job. That said, it stood me in good stead, and I went on to work in all sorts of other industries, such as large infrastructure and strategic development. I moved back to Cornwall in 2010 and back to my roots in mining. I've been in the mining and ESG space ever since."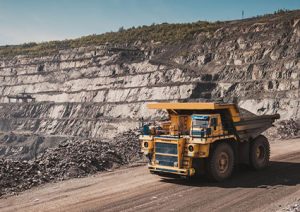 Project variety 
Now, Alison is also WAI's Technical Lead for the International ESG team. "I manage a really diverse group of people," she continues. "We specialize in all aspects of the mining lifecycle: geology, exploration, mining, engineering, mineral processing, and core ESG activities. 
"No two days are the same. One day, I could be on a client call regarding an iron ore project in Brazil, another, engaged in contract negotiations for renewable energy projects in Kazakhstan or equally, in discussions about lithium in the Ukraine. I'm currently the ESG Lead for a world-class project in West Africa, which is taking up a lot of my time. I'm working to ensure that the project is designed and implemented in the most environmentally responsible manner possible.  
"We're also wrapping up a fascinating project in Armenia; reviewing their remote resource efficiency opportunities," shares Alison. "This involved exploring the feasibility of subsurface fleet electrification, reviewing carbon emissions, sitewide, and analyzing the technical and commercial installation of renewable energy. So, in terms of what we can do, it's extremely varied. Then, of course, as a deputy managing director, I also have a lot of people time." 
Changing perceptions 
Indeed, the field of consultancy can often engender a steep learning curve, and Alison enjoys creating teams that function well and collaboratively with clients. "We never stand still," she enthuses, "nor does the world. To be a consultant and still be relevant, we need to add value and be experts in our field. Keeping ahead of that curve, in terms of problem solving, is one of the most critical, exciting, and satisfying elements of the job. 
"ESG, for us, covers everything from strategy to environmental and social impact assessments. It might be due diligence; it might be looking at water resource management or specific detailed elements on site. Social value is also a critical aspect now, from mine closure to reclamation. ESG is critical wherever you are in the world. What's interesting is that it's no longer the sole premise of top tier companies; everyone has got to be accountable. Indeed, a lack of ESG can now be a barrier to investment for most financing groups. While 20 years ago, ESG was viewed as preferable, today it is core to most CEOs' programs and projects, and that can only be to everyone's benefit. 
"Mining and metals have consistently been seen as the villain of the piece in the context of environmental sustainability. However, I do believe the perception is changing, and raw materials are a critical part of the solution. To put that into context; one, four-megawatt wind turbine requires five tons of copper wiring, something like two tons of rare earth elements, and 1200 tons of concrete. A mobile phone requires two thirds of the elements in the periodic table. Even if we are successful in reusing and recycling materials, and we will get better at that, irrespective, we are still going to need and depend on raw materials and therefore mining, for the transition to the green economy.  
"I saw a statistic recently, explaining that, excluding steel and aluminum, which are obviously part of a car's bodywork, a conventional vehicle requires around 35 kilos of minerals, compared to its electric counterpart which requires over 200. As such, the perception that going green will mean less mining has really got to change." 
Alternative opportunities 
In terms of other issues affecting the mining industry, Alison is keen to emphasize the importance of keeping abreast of global events. "Several factors affect the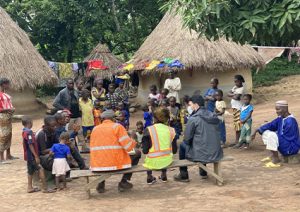 mining industry, from the energy transition and climate concerns to geopolitical and demand insecurity. The Covid pandemic, for example, was an interesting time in terms of raw materials demand. That said, the industry's biggest challenge is probably pricing. That will always be a criticality for projects. 
"A further consideration is the industry talent crisis. Attracting the right people and retaining them is a really important issue for the entire sector. There are fewer educational facilities training fewer candidates. Camborne School of Mines delivers mineral processing degree and master's courses, and this year, only had three candidates, which highlights the current lack of new talent.  
"As a Firm, we are finding the need to be a bit more flexible. We offer different training opportunities; we look at alternatives to traditional degree routes. We're having to look at apprenticeships, for example, and alternative opportunities to move forward. We work with Camborne School of Mines, and with local educational establishments. We're also part of an initiative that's developing critical metals, and one aspect of that involves spending time in schools and lower tiers of education to start encouraging and explaining what the industry is really like, as opposed to the current, outdated perception. 
"This does give us an opportunity, as a consultancy, to provide additional support to mid-tier and junior mining companies that maybe are not geared up to resource some of the projects that they've got. While it can provide an additional consultancy stream for us, there is certainly a challenge to bring people into the industry. It may be that we need to move from one sector to another to develop skill sets." 
Supply chains 
Looking to the future for the industry, Alison envisages a paradigm shift on the horizon. "There's not been enough investment in exploration, in finding new assets and in bringing them to the fore," she explains. "We're not filling the gap in demand. Part of that is because commodity prices haven't shifted. They look a little bit higher, but they've not accounted for increased costs, inflation, and higher interest rates. Interestingly, geopolitical risks and inflationary pressures may well have overtaken ESG in terms of critical risk to the industry in 2023. That's the first time I've seen that in the last five-to-ten years.  
"Critical supply chains are a key element. Copper and lithium are ranking very highly, particularly as battery metals. Speaking with the European Bank for Reconstruction and Development, its current focus is lithium and cobalt; if there's anything of that ilk in Europe, they're a hot commodity. I also think we're going to see different portfolio investors, and potentially, partnerships between miners and end users coming forward. 
"Additionally, the industry focus on health and safety has been ingrained for so long that it is unlikely to change. Rather, the pressure on companies, not just for health and safety, but also ESG compliance, is only likely to increase. Social values and understanding community and employee risk is still of paramount importance. 
"That's not going to make life any easier. When we consider the price of copper, for example, it's struggling to get over 8000 US dollars. That makes a big difference, as many of the commodities we're looking at are lower grade and slightly more expensive to extract. This shift in commodity prices really does have to move in order to make things more economic." 
At WAI, alongside critical metals, precious metals are still a key part of the business. "They may have taken a backseat to transition metals," Alison continues, "but they are still an important business focus. Gold and other precious metals protect against financial instability, and I can't see that changing in the near term, and probably not in the longer term. Precious metals protect against the weakening of the US dollar. As much as we focus on critical metals, these other commodities are still of key importance." 
Team talent 
In terms of the team at WAI, Alison emphasizes the importance of colleagues. "I think Richard Branson said it best: 'Find the right people to work with, and you can't go wrong.' We've got a very talented team here, and that's what makes us so successful. We hire the right people, and we allow them autonomy in their jobs. Our colleagues bring a range of specialties and disciplines to the table. Equally, the fields in which we work are vast. While we have a hybrid work option, we still work collaboratively and bounce ideas among the team. If we just worked in silos, the product would be much poorer, whereas collaboration enhances development. 
"I'm also a big believer in making and sticking to a decision. Roosevelt said: 'In any moment of indecision, the best thing you can do is the right thing. The worst thing you can do is nothing.' Whether that's in terms of your professional or even personal life, it's important not to let opportunities pass you by," she concludes.