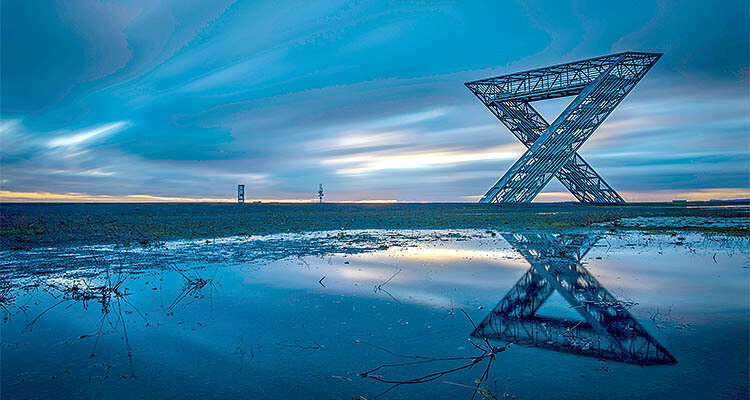 Becker Mining Systems AG prepares for the changing landscape of the global mining industry 
Founded in 1964 by Walter Becker, family-owned business, Becker Mining Systems AG (Becker), is a system supplier for mining infrastructure, selling its products to leading mining companies across the world. In addition to its headquarters in Saarbrücken, Germany, Becker Mining is also represented by subsidiaries in Poland, China, South Africa, Australia, the United States, Canada, Mexico and Chile. Becker is the only worldwide supplier of complete energy, automation, communication, transportation and infrastructure technology for the mining industry and its products can be used in all mining operations, fulfilling the highest demands for use in explosive atmospheres. As a technology leader in its core markets, Becker sets international standards with its innovative concepts for the operation of mines, always maintaining a core focus on safety and sustainability. Combining years of experience and the expertise of its highly skilled team, the company develops safe, smart, efficient, and sustainable systems for the operation of mine infrastructures as well as logistics systems such as associated communication systems and higher-level control and visualization software.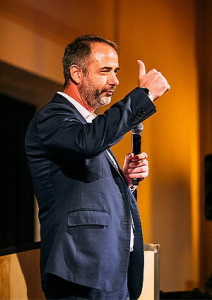 Dedicated people
Since the mid-1980s, the company has been following a consistent internationalization and diversity strategy, establishing its main production facilities and service centers in the most important mining regions across the world. This strategy has been important in countering the receding mining market in Germany, particularly after the country's announcement in 2007 that it would be withdrawing from coal mining by 2018. Despite its extensive international expansion, the business' core values remain the same. Becker is committed to working with dedicated people to create outstanding products and services that lead the market and ensure a successful and sustainable future.
Flexible solutions
Becker products provide solutions for higher safety and efficiency within the mining sector and can be divided into two key segments, electrical and mechanical products. The electrical segment consists of three product divisions, energy distribution, automation, and communication. Products in the energy distribution division include transformers and switchgear that incorporate modular technology, developed by Becker, which facilitates flexible and efficient handling. These customized energy infrastructure solutions yield maximum output, even in the most complex and challenging conditions. This is important in the mining industry where a safe and flexible supply of underground energy is crucial to effective operations.
Under the automation product division, Becker offers flexible solutions that consistently deliver comprehensive control and monitoring of all work processes at every level of a modern mine, whilst at the same time guaranteeing the greatest efficiency and safety. These products provide a fault free flow of information between the individual plants, machines and equipment and can be tailored to serve cases of widely branched networks and operate within extremely difficult ambient conditions.
Sophisticated offerings
Communication is another core field under the electrical product segment at Becker. This division includes a range of mobile radio solutions which enable uninterrupted communication across the entire mine. These solutions can be used for voice transmissions as well as to transmit data and video signals underground and the central mine control station above ground. These products enable the location of workers and machines to be quickly and clearly determined, helping to avoid collisions, and ensuring that rescue measures can be enacted immediately during an emergency. This is of paramount importance for providing the highest level of safe operation in mines.
The mechanical segment of Becker's offering includes transportation and infrastructure products such as traprail, floormounted and overhead monorails to chair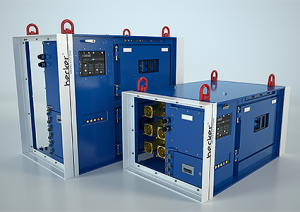 lifts, hoisting equipment, rope attachment equipment and conveying systems. Transportation and infrastructure solutions are important for transporting men, materials, and equipment efficiently and reliably in even the most remote sections of the mine. These systems can transport heavy loads at high speeds and are designed to meet the highest safety standards whilst increasing overall production. The company also develops highquality transport technology such as battery drives for rail and trackless vehicles and conductor rail drives, both of which are especially suitable for underground CO2-neutral applications.
When it comes to optimized operations management in data processing, the continuous availability of the necessary data in an accurate and accessible format is fundamental. Supervisory Control and Data Acquisition systems (SCADA) can be used across a range of applications to provide remote monitoring and control of equipment and resources. Becker SmartFlow is a state-of-the-art, web-based software solution, enabling the innovative management of complex infrastructure and information using a three-dimensional mine building model. This model can be accessed through the company intranet and displays the entire infrastructure, process flows, current state of technical devices and machines and mobile components on the 3D model.
Improving efficiency
In addition to the development of its own cutting-edge digital solutions, Becker is also working collaboratively with key partners to help unearth the future of smart mining. In 2022, the company signed a multi-country reselling agreement with Ericsson to deliver Ericsson EP5G and private network solutions. The use of 5G networks is key to the transformation of the mining industry where the high availability of technological services is crucial for increasing efficiency, reducing costs, and improving health and safety and sustainability practices in the workplace. Ericsson's successful 4G and 5G radio and dual module core technology will help to extend technological capabilities within the mining industry, using features such as wireless connectivity to enable the automation of ventilation systems, gas monitoring, real-time vehicle and personnel tracking, telemetry of production equipment and remote control of production equipment. The current frame agreement covers a range of countries including Canada, the United States, Mexico, Chile, France, Germany and Poland with ambitious plans to extend this agreement to other countries in the future.
As the mining industry continues to evolve and natural resources become increasingly limited, the day-to-day operations surrounding the extraction of these materials becomes more challenging. Becker's mission is to continue providing high-quality, easy to integrate products which consistently deliver improved efficiency and production reliability, in addition to a reduced environmental impact, to the mining industry worldwide.