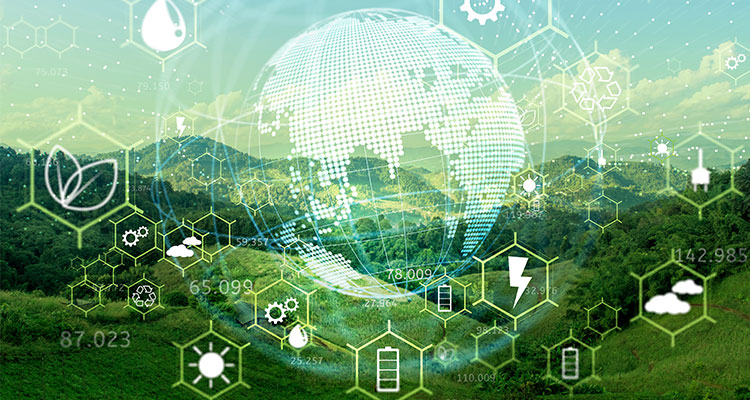 Hexagon's golden mining division
The mining division of the global leader in mining technology landed in the top third percentile of those assessed for EcoVadis' Sustainability Rating
Hexagon's Mining division has received the EcoVadis Gold Sustainability Rating. Impressively, the global leader in mining technology for planning, operations, and safety made the top third percentile of those assessed. EcoVadis' Sustainability Scorecard recognizes performance across 21 indicators in four themes: environment, labor and human rights, ethics, and sustainable procurement.   
The Manufacturers of Computers and Peripheral Equipment category assessed the mining division, scoring well above industry standards across all areas. The division provided evidence of its policies, processes, and progress against key ESG metrics.
Louise Daw, Senior Director, ESG, stated:
"Mining has always focused not only on driving sustainable change via our solutions but also through our actions. Hexagon will continue to move initiatives forward for our business, the industry, and the planet."
Additionally, Hexagon supports customers in their sustainability efforts through successful implementation of innovative life-of-mine solutions from the mine's planning stages to operational emissions reductions and beyond.
The Gold sustainability rating demonstrates a continued commitment to all stakeholders. Its top priorities include increasing the number of women in management positions and working towards net-zero emissions in operations. Furthermore, it implements working with suppliers to continue to augment the mining industry's contribution to overall sustainability objectives.   
Hexagon's initiatives are aligned with the United Nations Sustainability Development Goals, the Responsible Business Alliance, and the Carbon Disclosure Project (CDP), showing a multi-faceted approach and commitment to sustainability.  
The company is a global leader in digital reality solutions, combining sensor, software and autonomous technologies. It utilizes data to boost efficiency, productivity, quality and safety across industrial, manufacturing, infrastructure, public sector, and mobility applications.
Its technologies are shaping production and people related ecosystems to become increasingly connected and autonomous – ensuring a scalable, sustainable future.