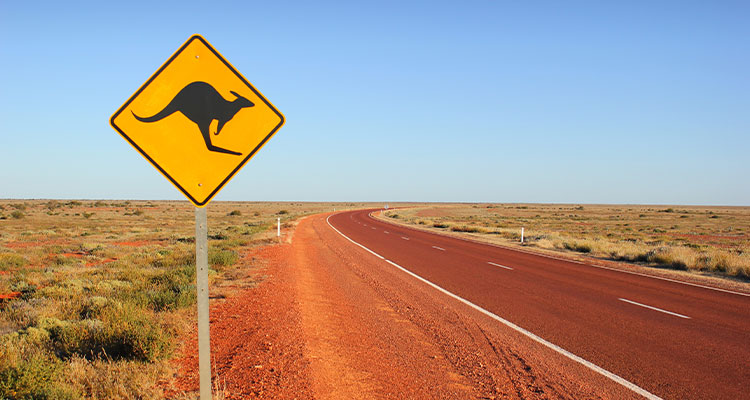 In this story of community and sustainability, Metro Mining's practices seek to uplift Australia's economy 
Welcome to Australia, land of the Great Barrier Reef, leaping marsupials and the vast Outback. The country's expansive wildlife is revered around the world, and the biodiversity offers prime conditions for a range of natural resources that encourage economic stability. Some areas offer an abundance of minerals, such as bauxite, a sedimentary rock rich in aluminum, and provide businesses, like Metro Mining, with the perfect opportunity to uplift rural regions. In a conversation with the company's CEO and Managing Director, Simon Wensley, Mining & Minerals Today uncovers bauxite's role in the energy transition towards a lower carbon economy, as well as Metro Mining's strategies on sustainability and community support.  
"We're mining in a pretty famous part of the world," begins Simon, referring to bauxite extraction. The area of Weipa, in Queensland, has been a bauxite mining hub for the last 60 years or so. "However, we're a relatively young company; we only started in 2018," he shares.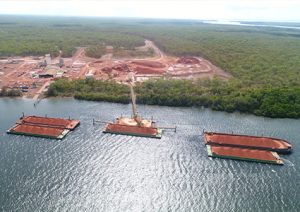 "Then Covid-19 hit, which caused the company a few issues from a marketing and freight perspective. This was made worse by the fact that we hadn't really stabilized yet. I then joined the company around 2021 and implemented a slightly different strategy that focused on sales and logistics. Fortunately, that has been quite successful over the last 18 months, and has enabled us to trigger our expansion plans," explains Simon. 
Metro Mining's flagship project, the Bauxite Hills Mine, is located 95 kilometers north of Weipa, in Western Cape York, where the company holds a total tenement package that covers approximately 1900 square kilometers. In its first year of operations, Metro Mining achieved production guidance and shipped just over two million tons to five different Chinese companies. 
"We transport the minerals to the river where we have a barge loading facility. Those barges get towed out into the Gulf of Carpentaria, where we use trans shipping that essentially takes them from the barges and loads them onto large ocean-going vessels to ship them to our customers," he says.  
Part of the energy transition 
With an overview of the business and its operation, Simon takes a deeper dive into how bauxite forms part of the energy transition, as well as Metro Mining's own contribution to encouraging a greener planet. "We have a high-grade product, which allows us to have a small operational footprint. We have a light touch on the environment, well, we try our best to. It's a very remote operation, and the only way into our mine is by plane or by boat, as there are no roads," he explains, adding that alongside copper, aluminum is one of the most important metals in the energy transition.  
In almost every element of the transition from fossil fuels to lower carbon electrification, aluminum's role is significant as it forms part of the base for solar panels, EVs, batteries and lightweight construction. "It's one of the largest beneficiaries of the energy transition. Bauxite is the only way to make primary aluminum, so if you want exposure to the energy transition, and more exposure upstream, then, bauxite is a very important mineral to help achieve that." 
Looking more reflectively, as part of the company's commitment to protecting the environment and surrounding communities, Metro Mining adheres to a strict set of regulations. "Operating near the Skardon river means the business needs to be incredibly cautious. For us, rehabilitating our mining areas very quickly is good business sense, and it's an environmentally responsible way of operating. We are heavily dependent on diesel as a fuel for our tug and mobile fleet, but we're undergoing strategies to reduce the unit consumption of diesel. The goal is to increase engine efficiency and reduce the number of trips necessary to produce every ton of bauxite." 
Market growth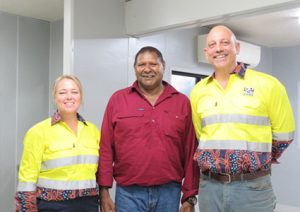 The company is also introducing solar power into the camp. "We run the site on generators, so we're looking to reduce consumption at the accommodation camp and port area where we have our screening plants and barge loading facilities, through renewable energy. Obviously, the goal is to make the most of the beautiful Australian sunshine and use that wisely." 
Recently, Metro Mining announced its plans to expand to a seven-million-ton operation, with about 32 million Australian dollars assigned to it. "This will be about a three-million-ton jump. We're adding a second transhipper and going to upgrade our screening plant on top of the investment we've already made in our barge loading facility and our trucks and trailers. It's an important time for the bauxite market as there's a lot of growth in the aluminum space, so we're expanding into a tight market, and we should be fully implemented by April 2024," Simon highlights. 
Expansion program 
A key focus for Simon and the Metro Mining team is striving to be a supportive employer of the Aboriginal people in the Weipa area. "Of our overall team, over 35 percent are of Aboriginal and Torres Strait Islander origin. Developing that number is an important part of how we operate. We're in a remote region that is less developed than the rest of Australia. Subsequently, our purpose is to help provide sustainable jobs and business opportunities for those who live in the local communities out here.  
"We take this issue very seriously. We intend to go further as part of our expansion program and have about 40 percent of our workforce from our local indigenous communities. We work hard to develop and train people from the local regions and also help facilitate local indigenous business; we put on flights to fly people out from some of the nearby townships and villages every week to make transportation easier, and we also have a number of trainee schemes and apprenticeships in place to provide some of the skills that are required in mining operations. We try to support the needs of the local community.  
"All in all, we want to create a working environment where our team enjoys coming to work, knowing that they can go home safely to their communities, thereby encouraging others to join. Being a diverse employer, and an employer that is proud of the environment it represents, is key to our values, and I believe, combined with the work we're doing to expand the business, there is great potential for us to remain successful for many more years," he concludes.