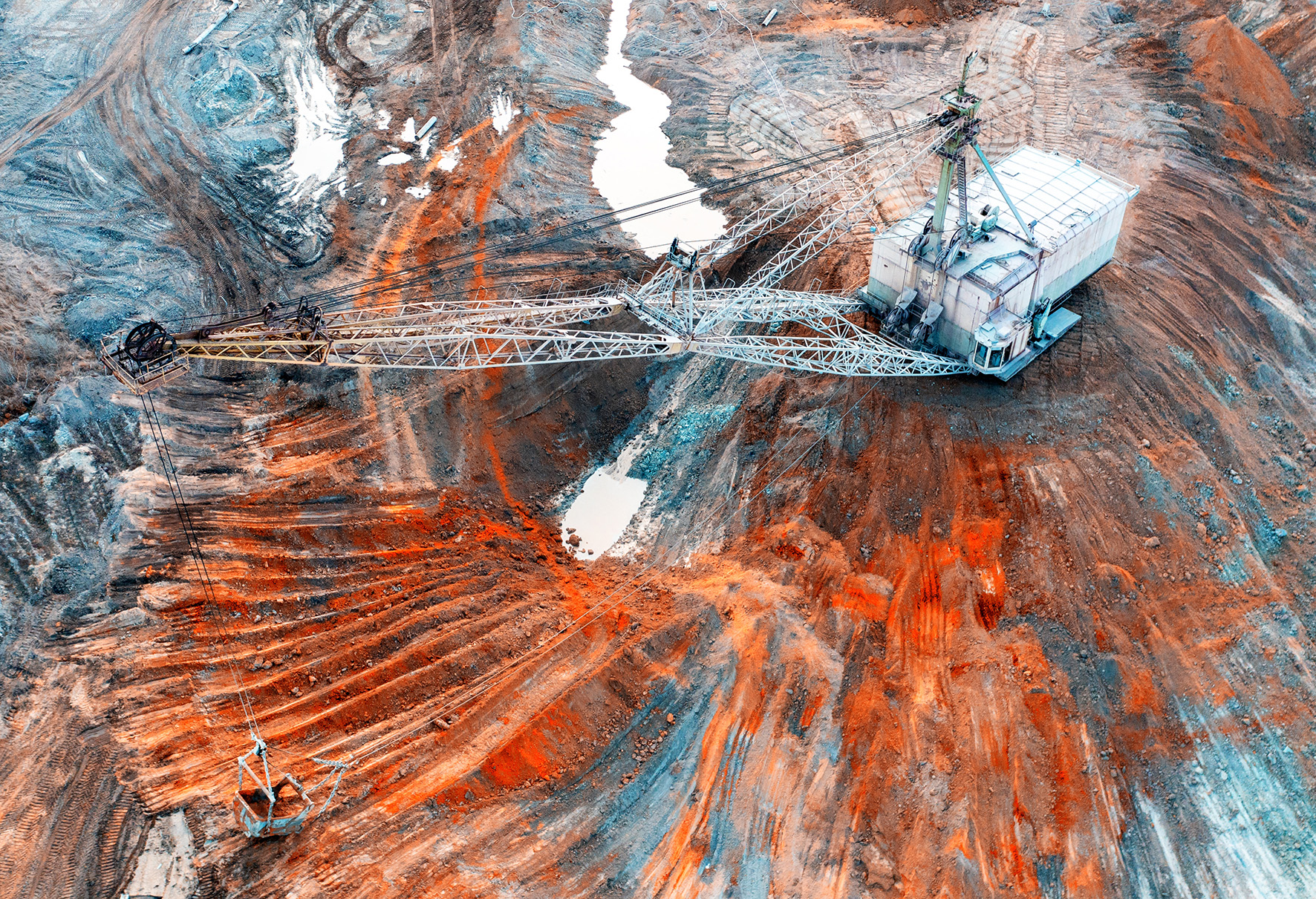 Rocky Smith discusses the modernization of Molycorp Minerals LLC
If the United States intends to forge new paths in the production of renewable energy and low-carbon technologies, it must revive production of rare earths and other hard rock minerals. Molycorp Minerals LLC – a rare earth producer and technology company – will assist the country to make the transition, General Manager Rocky Smith says.
Rare earth and other minerals are key in the manufacturing of wind turbines, hybrid-electric vehicles, energy-efficient light bulbs and defense applications, but the industry has long been monopolized in China. Today, China produces more than 97 percent of the world's rare earth elements, including europium, lanthanum and neodymium. In total, 15 rare earth elements exist on the periodic table. However, the potential of China limiting its rare earth exports due to its own massive consumption is raising real concerns about where manufacturers would get the elements needed to produce new technologies. This could all change, however, when Molycorp resumes extraction of rare earths at its Mountain Pass mine in California's Mojave Desert by 2012.
The world's two largest reserves of rare earth materials outside of China are in Mountain Pass and Mount Weld, Australia. The 2,200-acre Molycorp mine would be the only rare earth mine in the country and could make the United States a global leader in production after the company modernizes its production processes and mill. Some estimates say the Mountain Pass mine contains 20 million tons of ore averaging 9.4 percent grade using a 5 percent cut-off of rare earth mineral ore.
Molycorp – previously owned by Chevron Mining until it was sold to a group of private investors in 2008 – the mine operated with several different owners at Mountain Pass for nearly 50 years until 2002 when it ceased operations, mainly because of permitting constraints. Another contributing factor was the Chinese production of rare earths, they were able to produce a higher-purity metal and a lower sale price, essentially removing rare earth metal and magnetic manufacturing from the United States. With the energy and technical constraints of the Mountain Pass operation at the time, Molycorp found it difficult to compete.
In recent years, the uses for rare earths has significantly increased in a wide range of technologies worldwide, the Chinese government has cut back export quotas, citing the need to ensure adequate supply to meet the country's expanding domestic needs.
"To ensure we are cost competitive with the Chinese supply," Smith notes, "we are looking at making significant improvements to our cost effectiveness via our energy costs and chemical consumption. On top of that, we are looking at newer technologies to help us improve our ore recovery, extract high purity metals and to get a high level of process automation to drive costs down.
"If you look at the rare earth mineral consumption and supply worldwide and compare that against what percentage of that is coming from China today, you can see that there is going to be a gap in supply within the next two to three years," Smith says. "That is the impetus behind Molycorp to ramp up production. We are trying to be ahead of the curve to meet market demand."
Up to speed
The process of modernizing Molycorp's mining and production operations is no small feat. According to Smith, the company specialized in the mining and production of ore and concentrates, but intends to develop an entire range of products such as metals, alloys and magnets. "The new facility, which will employ newer technology, we will move toward pure metals and alloys and lastly, move toward magnet manufacturing," he explains.
To compete with low-cost producers in an environmentally sound manner, Molycorp will have to integrate new technology into operations that are somewhat dated. "The Mountain Pass facility is 57 years old, so the technology here is mostly 1970s vintage, and there have been a lot of improvements in the technologies in milling, flotation, leaching, extraction, etc., and we are taking advantage of these improvements and employing new technologies," Smith notes. "We are also doing research work to improve the rare earth recovery, energy cost and reagent consumption. We have the technology to recycle a lot of chemicals and regenerate them.
"We always talk about the disadvantage of being a mining company in the United States because of the stricter environmental standards," he continues. "We want to do more recycling and regeneration of reagents, so what once was a disadvantage has turned into an advantage because the Chinese are not in that mode."
Currently in the engineering phase of facility improvements, Molycorp intends to move forward with the retrofits in a phased approach. After reprocessing the precipitates that were stockpiled on site, and once portions of the mining operation are running, the company will begin the milling and flotation process, which has been dormant since 2002. "We plan to begin mining operations in the next 12 to 18 months," Smith says. "Our goal for 2012 is 20 million pounds of rare earth production and 40 million pounds in 2013."
New technology will assist in processing the rare earth elements and separating out individual elements. The primary mineral Molycorp will mine is Bastnasite, Smith says, allowing it to recover cerium, lanthanum, neodymium, praseodymium and several other heavy rare earth metals. Bastnasite is a mixed lanthanide fluoro-carbonate mineral that provides the bulk of the world's supply of the light rare earth elements.
Restarting rare earth mineral mining at Molycorp could generate thousands of new jobs for all of the support businesses and as many as 900 new jobs at Molycorp Minerals, Smith notes. As of early December 2009, Molycorp starting hiring some of the key process personnel needed to develop the systems going forward, although much of the hiring was yet to come. "The operations will include more processes than what we had in the past, but it's going to run with less people per process unit," Smith notes.
Although the economy certainly presents challenges when it comes to getting financing, Smith says investors are still looking for good opportunities. "There is a lot of excitement and interest in Molycorp and in the project," he notes. "It seems to me the [stakeholders] have received a lot of interest from a broad group of individuals or institutions interested in what we are doing.
"We are currently modifying the plant to change the technology to get ready to run using a more effective approach," Smith explains. "We really have a process here that is effective and energy efficient."
[Details correct at time of writing]