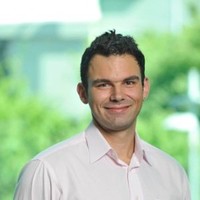 Three practical steps mining businesses can take to accelerate digitalization. By Joseph Galdes
Putting the pieces together
Digitalization is like completing a jigsaw puzzle. Each piece by itself won't complete the scene. Only when you start putting the pieces together will the big picture become clear to you.
You might already have a vision or a guide for how the completed puzzle should look – an end goal to achieve. But that doesn't guarantee success. You still need to put in the work to bring it all together. And that's where the challenge lies for the mining industry.
Operators have access to the digital tools that can drive productivity, safety and sustainability. Still, many are unsure how to bring them together to achieve their vision for the future of mining.
The digital canary is already deep in the mine
For mining businesses, digital transformation is no longer a case of 'if' or 'when'. 'How' is the question on everyone's minds.
Digital technology is already transforming mining. For instance, tools already in use include sensor networks that enable predictive maintenance to prevent vehicle and equipment failure, real-time GPS systems that track machine utilization to improve efficiency. And you can't have missed the various stories about operators using drones to map out their sites.
It's not like the options aren't there. Shell solutions like MachineMax and OREN are already helping operators overcome their major challenges through digital innovation1,2.
The desire to adopt these new tools exists as well. Businesses are keen to make progress on their digital transformation journeys. In fact, our latest research highlights how seven out of ten mining leaders see it as an urgent priority3.
So, what are the barriers standing in the way of their digital vision?
Legacy systems are holding back progress
A major issue for many is that, while they're keen to accelerate digitalization, it's a difficult ask. And it comes down to not knowing how to combine the old with the new.
Existing systems pose a challenge, with 94 percent of mining companies saying that legacy infrastructure is a barrier to further digitalisation1. Also, 84 percent are struggling to navigate the complex mix of digital solutions available to them1.
To overcome these barriers, operators need practical tools and solutions that meet their specific individual needs and budgets. They also need to understand how to build links between the new solutions they're adopting and the existing systems they're often continuing to invest in.
The three next steps your business should take
All of this is easier said than done. However, there are three practical steps that mining businesses can take to start piecing their digital jigsaw puzzles together:
Create a digital roadmap
I know. This might sound like a backwards step to some, but it's vital. If you jump ahead too quickly, your next steps will be difficult. So, before you start looking at all the exciting digital tools that could transform your operations, you need to answer some vital questions.
Firstly, what problems are you trying to solve? What are the use cases for these new tools? How do you need them to interact with your other systems, and what happens if it doesn't? How will your digital ecosystem enable and accelerate meeting your strategic goals?
These aren't the only elements to think about, but the answers will help you make more informed choices when you select your solutions.
Choose solutions that meet evolving needs
With a clear understanding of the problems to solve and the digital gaps to fill, you'll have a much better chance of finding the right solutions for your needs today and tomorrow.
Also, you'll be able to have much clearer conversations with suppliers about the tools you need, reducing the risk of choosing the wrong solution. This means, when exploring the digital marketplace, you can assemble a package of proven and vetted technologies. A package you can be confident will meet your specific requirements and work alongside your existing systems.
Integrate solutions intelligently
It's worth remembering that there's no single solution that can resolve every issue. This means you'll need a way to bring a range of tools and platforms together. And to do that, you don't even need to integrate the solutions themselves.
Instead, you can integrate the data behind them – simplifying the process by avoiding the need to create anything new. This makes it easier for you to connect new solutions to your existing systems (because, in some cases, you'll already have the technology you need).
It also means that any time you adopt a new digital tool, you can simply link it to the rest of your set-up through the data.
Accelerating your digital journey with intelligent integration
Intelligent integration of solutions is vital to any operator's digital transformation journey. After all, the conversation doesn't stop when you've implemented one solution. You need the ability to future-proof your business and add extra tools as new challenges arise.
Integration via data can help you to do that. And, by making a complex process simpler, it can drastically reduce the time it takes you to link your digital tools. Some customers we've worked with on this have seen what would have been four-year programs completed in just three months using intelligent integration4.
It can also play a role in helping you to decarbonise your operations. In this area, you need to understand and monitor on-site emissions, so it's all about being able to gather and analyze data. Link the right tools and you can create the ability to do this in real-time – giving you the insights to inform decision making and drive impactful actions.
No doubt you have a vision for what the future of your business could look like. Now you need to put together the pieces of your digitalization jigsaw to make it a reality.
1 https://machinemax.com/pages/customers
2 https://www.orensolutions.com/s/integrations
3 Based on a survey of 300 global industrial business leaders carried out by Shell and Edelman Data Intelligence in June 2021
4 https://www.shell.com/business-customers/lubricants-for-business/perspectives/mark-hannan.html
Joseph Galdes is Associate Global Sector Manager for Mining, Shell. Shell Lubricant Solutions works with organizations to deliver more value while maximizing profits and minimizing the negative impact through its end-to-end lubrication and services offering. No matter the industry or challenge, Shell Lubricant Solutions has a complete offering of products, services, and expertise to enable customers to put their potential in motion to get the most from their equipment, people, and processes.
Find out more about how digital transformation is driving decision making in mining with our Under Pressure: Leading in Paradox Industries research report: https://shell.com/leadershipreport