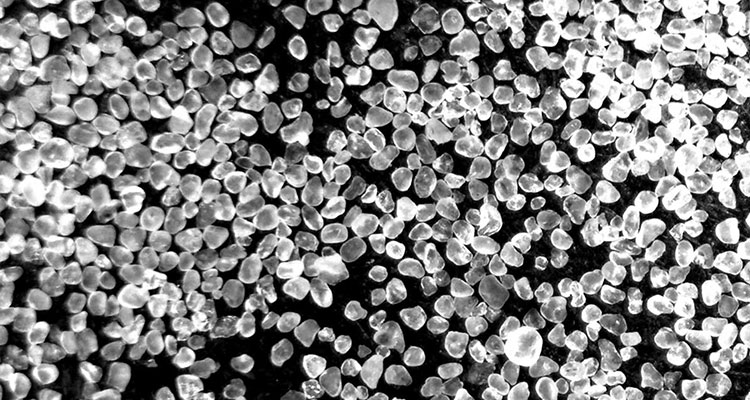 The transformational journey behind Superior Silica Sands' remarkable recovery 
As its name suggests, Superior Silica Sands (Superior) is uniquely positioned to serve the energy (oil and gas), construction, sports, and industrial (CSI) sectors with superior quality, service, and people. As demand for sand continues to grow across various industries, so too does the need for a highly experienced, trusted, and knowledgeable supplier. 
Based in San Antonio, Texas, the business is ideally located to serve the oil and gas industry in Eagle Ford Shale, where orders are typically for large quantities. With a vision to provide efficient, cost-effective solutions, the business has gained a reputation for not only quality, but its dedication to delivering excellent customer service.  
It has been on an interesting and somewhat tumultuous journey since its foundation in the early 2000s, having recovered from a challenging period with the help of a private equity firm. To discuss the company's history and turnaround recovery, we sit down with Billy Smith, Executive Vice President of Sales, and Stefan Hochegger, Executive Vice President of Finance & Operations.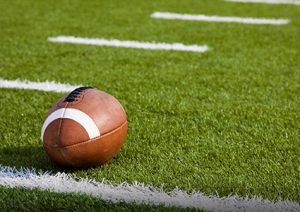 "We acquired our San Antonio mine in late 2017, which at the time was just a small aggregate facility servicing construction and sports customers," opens Billy. "Today, we are  capable of loading over 15,000 tons of material per day, with our annual output currently standing at around three million tons for our Oil and Gas division and almost one million tons for the CSI division. With five frac loadout lanes, we're the largest facility in the Eagle Ford Shale, and in terms of on-site storage, we can hold 19,000 tons of dry material and 200,000 tons of wet product. 
"In  2019, Superior made the decision to refurbish its leadership team, employing a new CEO and altering our company vision. That's when I joined the company too, as the Executive Vice President.  
"We saw potential in the company's ability to expand, particularly into the energy and sports sectors, as well as several types of construction projects. So, shortly after we acquired the mine, we began a huge expansion project.  
"I brought a unique value to the company, as I genuinely understood what our customers were looking for," he adds. "I helped the leadership team grow our presence across the Texas landscape, building a new strategy to specifically target customers in multiple markets." 
Best-in-class products 
The business is separated into two divisions – energy (oil and gas frac sand) and industrial. "A majority of our volume, probably around 90 percent, goes to the energy sector from our high-quality frac sand division," Billy explains. "We supply 40/70 and 40/140 mesh sands for horizontal fracturing applications, and 20/40 and 30/50 mesh sand for vertical wells. 
"We refer to the industrial part of the business as our CSI division, which has three separate product channels: construction, sports, and industrial sands," he elaborates. "Our location provides quick access to major roadways across Texas, enabling us to serve customers beyond the state with our best-in-class products."  
Superior's extensive portfolio of construction sand includes brick and block, stucco, cement, roofing, masonry, ready-mix, specialty, and all-purpose. However, if a customer's project requires a unique blend or formula, the business can customize any of its standard products to create a unique and individually tailored product. 
Quality control 
The business occupies a market leading position in sports field maintenance, specifically for artificial turf, baseball fields, and volleyball courts. "In sports, we focus on golf, baseball, and softball fields, although the equestrian market is steadily growing in popularity within Texas," Stefan details. 
"Artificial turf is constantly increasing in popularity," states Billy. "With a shift in recommended maintenance emphasizing the crucial role sand plays in its day-to-day upkeep, the demand for such sand is also on the rise." 
Turning to golf specifically, Superior is the leading supplier of construction and topdressing sand for the United States Golf Association (USGA) in Texas, having completed over 300 courses in the past decade alone.  
"We're constantly asking ourselves how we can guarantee the same high quality on a day-in-day-out basis," says Stefan. "We have daily quality control where we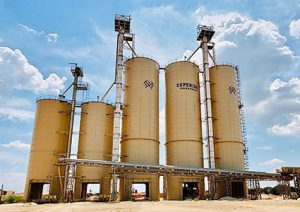 sample a small amount of product to test for certain attributes and we maintain detailed communication with our customers to ensure we understand their requirements and expectations, as well as the trucking schedule." 
Unified vision 
As part of enhancing efficiency across the business, Superior has initiated a series of investments and developments based on technology. "We've invested in the equipment itself, especially with advanced sensor technology and automation, which allows us to adopt a robust predictive maintenance schedule," Stefan reveals. 
"By leveraging sensor technology and artificial intelligence, we can enhance our predictive maintenance programs, estimating when our thousands of parts will need replacing or servicing.  
"We've also invested in our people by implementing a leadership development program for our plant supervisors that will help individuals develop at both a personal and professional level," Stefan expands. "We're excited to see how it will engage our employees and ensure that we're all on the same path with a unified vision."  
As our conversation draws to a close, Billy proposes: "I'd like to see us solidify our position as the biggest standalone sand mine in the Eagle Ford basin. We will uphold our reputation as the number one supplier for our customers, but we're always open to pursue markets and opportunities as they arise."  
Stefan suggests: "We will continue to spend a lot of time and effort, as we have done over the last three years, building our position as one of the safest and most efficient mines.  
"And, of course," he concludes, "being one of the most interesting and valued workplaces in San Antonio is always a goal of ours. With our new and improved leadership development program, alongside our reputable interaction with both employees and customers, I believe we're well on the way to achieving that"