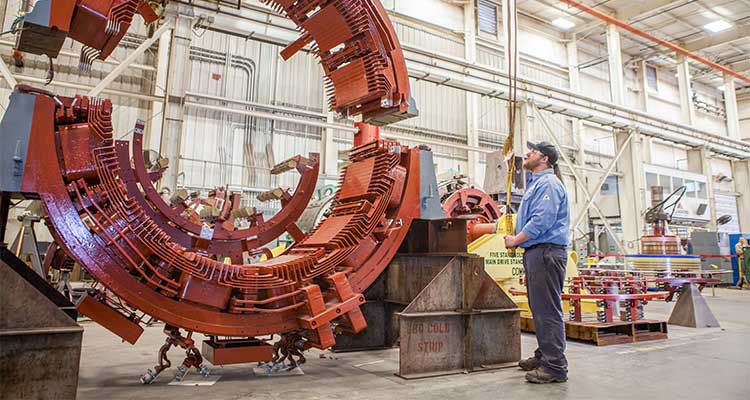 Through people and technology, FLANDERS is bringing machines into the digital age
FLANDERS designs, engineers, produces, and services industrial power and control systems. It specializes in electric rotating machinery for high-demand applications across mining, milling, and heavy industry. 
Its innovations include North America's first DC-to-AC dragline conversion. It has also developed a groundbreaking open-architecture system for mining machines, resulting in the first fully autonomous fleet of mining drills. It is currently responsible for over 230 machines and 26 unique drill models located on 37 sites around the globe. 
The company began 75 years ago by repairing electric motors for Whirlpool and other commercial businesses in Evansville, Indiana. It gradually expanded through the following decades to support the growing mining presence in the area. When mining declined in the 1980s, FLANDERS successfully adapted its services to support large milling operations. 
At the turn of the century, the business began producing its now famous Freedom and Ardvarc product lines. The program expanded internationally developing into the largest installed base of autonomous drills.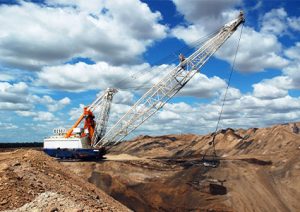 Today, with 75 years of business experience in tow, FLANDERS is bringing a concept to market that could revolutionize the world of mining equipment, tools, and trucks as we know it. The business boasts a sustainable solution to help companies drive down emissions and hit all-important carbon targets by renewing machinery instead of replacing it. 
"The key to our success is collaboration," begins John Oliver, CEO of FLANDERS. "We listen, innovate, and follow up with unparalleled quality and service. We're only as successful as our customers, so we're continuously improving our offering and facilities to better serve our customers. 
"From the utility line drop through to switchgear, transformers, control systems, and rotating equipment, we provide equipment for both fixed and mobile plants. In terms of services, we design, fabricate, test, install, and provide post-installation predictive and preventative maintenance. We also offer Original Equipment Manufacturer (OEM) agnostic solutions, enabling clients to access and control machine data to optimize performance even across mixed fleets with a common system.  
"Our products are split into two major sub-brands: Freedom, the intelligent heart of mining equipment, and Wisdom, the brain power behind Freedom. The Freedom platform encompasses agnostic solutions, as well as homogenous systems and interfaces across all OEM equipment, which are configurable for manual, operator-assist, and semi or fully autonomous operations. We drive to not only improve machine safety, accuracy, reliability, and production predictability, but modernize them to future-proof our customers' investment. 
"Wisdom, on the other hand, brings together all brands of equipment within a company, displaying machine data and analytics in a single, clearly defined, cloud-based system," John continues. "It is a new control layer that shows a variety of OEMs and drill model brands within a single operator interface. We're in the process of upgrading the system to help customers add newer models quickly and seamlessly.  
"This allows customers to track equipment productivity and status, with real-time updates and data reports sent monthly, weekly, or even daily. Such visibility means clients can carry out predictive maintenance and troubleshooting to ultimately increase productivity and reduce costly and dangerous unplanned downtime. 
"The goal is to help our customers become more productive, and the fact it improves the safety of operations is a bonus," he adds. "It also opens this work to a broader swathe of people with different skills and abilities that otherwise wouldn't have been able to access the machines." 
Digital age 
Aside from its core products, FLANDERS is embracing the concept of renewing, rather than replacing, existing equipment. Built on decades of motor repair research and innovation, renewal not only reduces emissions, but also expenditure.  
It also harnesses the potential to change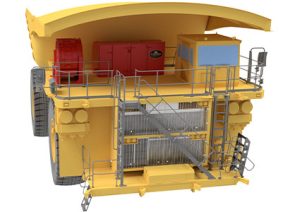 perceptions of the industries in which it operates, with customers already experiencing positive benefits. One of its clients, for example, has recently released a study claiming that recycling versus purchasing new equipment can reduce emissions by a staggering 70 percent. 
"We fully believe in the philosophy of reuse, reduce, and recycle," John states. "Companies often assume machines are no longer effective if their control system is no longer supported, but our solution provides a great opportunity to reuse existing machines. We take older equipment that perhaps the OEMs are not interested in upgrading and install a Flanders control system to bring those machines into the digital age." 
Renewing existing equipment extends to the company's efforts to decarbonize or electrify trucks used on mining sites. John elaborates: "We know that 50 percent of the emissions on a mine site are from haul trucks, so there's huge potential to reduce the industry's overall emissions through adaptations to trucks. We launched new initiatives in May 2023 with a vision to help clients decarbonize and electrify all trucks. 
"Our ability to add emission reduction technology to existing mechanical trucks with very few technical changes provides a solution for operators to reuse trucks by installing new control systems. We have a hybrid version that is currently patent pending, and we've just partnered with Mine Energy Solutions to offer customers an OEM agnostic dual fuel solution. 
"In terms of electric trucks, we're developing our OEM agnostic approach to accommodate reductions to greenhouse gas emissions. We have established the Freedom Truck Drive System, which is an elegant, future-proof system for haul trucks that uses familiar FLANDERS controls with AC drop-in replacements to modernize DC trucks. 
"We're also working with a number of our customers to electrify hydraulic drills and excavators, which are traditionally powered by diesel," John reveals. "We've experienced great success with our shovel and dragline electrical system upgrades, and we'll be installing our tenth AC-to-DC upgrade for a repeat customer in Australia later in 2023. 
"However, success is not just about technology. Although we're investing in technology, we must be mindful to establish the correct balance between technology and people. As the world moves forward with technological advancements, we must find pragmatic, incremental, and workable solutions that address the challenges of dealing with an ever-increasing number of technical complexities. 
"Five years from now, we'll be on the path to becoming a billion-dollar company," John states confidently. "We've got great products that are not only unique and innovative but also timely with the current focus on sustainability. Our mining automation business will continue to grow, and our heightened progress on decarbonization and electrification initiatives will continue to experience accelerated expansion."