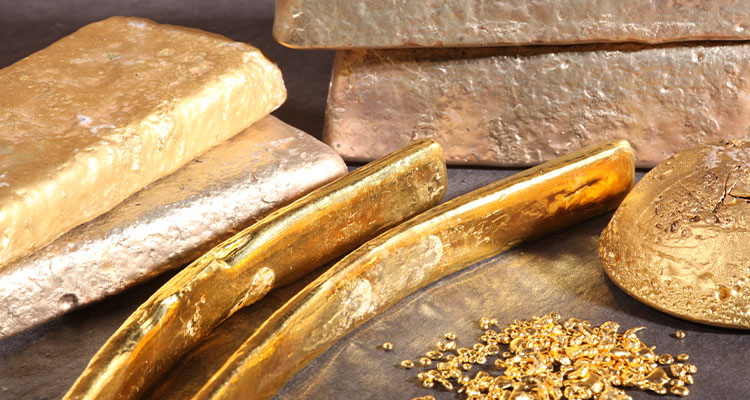 With almost 50 years of experience, Dillon Gage is the go-to partner of the mining industry
Over the last 47 years, Dillon Gage Metals (Dillon Gage) has steadily built itself into one of the most recognized pillars within the precious metals industry. As a wholesale precious metals market maker, it is authorized to trade with all the major sovereign mints across the globe, the agreements of which provide it with great priority purchasing power. It is worth adding that the global leader is one of only nine firms designated as authorized purchasers from the United States Mint (USM) – in fact it is the largest USM supplier across the board.
In addition to wholesale trading, Dillon Gage offers precious metals refining, storage and fulfillment services. Its
refinery applies its superior technology and equipment in providing rapid and accurate refining returns on everything from high-grade karat scrap to low grade materials. This is complemented by the workforce's expertise and friendly service, and allows for swift settlements for gold, silver, platinum, and palladium in as little as 24 hours.
Crucial role
Dillon Gage has also led the industry in technology, developing a suite of online tools that facilitate its customers' businesses. The app suite takes its name from the company's flagship online physical trading portal, FizTrade. In addition to bringing all of FizTrade's ability to mobile devices, the Dillon Gage tech team has developed online resources that aid its storage and refining clients. FizRefinery gives clients the ability to create and settle lots, view assays, track and lock-in rates and view status reports with 24/5 access.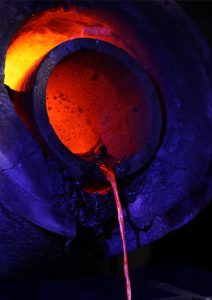 Serving dealers, financial institutions, banks, and brokerage houses around the world requires not just the utmost care and attention, but adherence to strict regulations, compliance requirements and the correct certifications. Terry Hanlon, President and CEO opens with an example of this in action.
"London Bullion Market Association (LBMA) members are engaged closely in activities relating to London's gold and silver bullion markets. These include trading, brokering, shipping and storage, mining and refining, inspection, assaying, and research operations.
"Dillon Gage has been a proud associate of the LBMA for over a decade now, and its various divisions are focused on most of these activities, except for mining. Our status as an associate of the organization strengthens our commitment to the industry, given that these positions are awarded to enterprises outside of the UK with the strongest of ties to the London Bullion market. Upon entry, we had to demonstrate our exemplary corporate integrity to obtain these favorable, member-only endorsements."
"As an organization, Dillon Gage plays a crucial role in the commercialization of artisanal miners across the Americas," adds Dave McGregor, Business Development Manager. "By way of our intuitive internal and external due diligence, we identify and select hard-working miners looking to get their products to market. Our fast advance payments continue to be industry-leading in ensuring artisanal miners receive quick credit to invest.
"We are also a critical body in the important and growing roles surrounding recycling within the US manufacturing industries. Whether the material is sourced from consumers through their recycling of used and unwanted materials, or industrial manufacturers with physical returns – Dillon Gage continues to facilitate fast, accurate and efficient transactions."
Global best practices
The organization proudly holds the position of being one of the few North American suppliers of Fairmined gold. This certified, ethically sourced precious metal brand was created by the Alliance for Responsible Mining to provide jewelers and consumers with a traceable supply of gold that is both eco-friendly and beneficial for the people in South American mining communities. Through Dillon Gage, designers and manufacturers are not required to bulk buy the product in large quantities, as company can deliver small amounts, from one ounce up to one kilogram.
"Responsible sourcing and ethical codes of practice are at the forefront of our mission," explains David Dorris, Director of Strategic Improvement. "Both our up and downstream stakeholders expect us, as a partner, to operate in a manner consistent with global best practices, whilst driving innovation and responsibility forward. We operate with a focus on continuous improvement in line with industry's developing standards."
Perfect partner
The business has recently announced an important and sizable investment in a new refining facility located in Dallas, Texas. The plant will feature state-of-the-art refining equipment. Once commissioning is complete, it will be capable of refining gold and silver to 0.9999 market purity, and platinum group metals to 0.9995.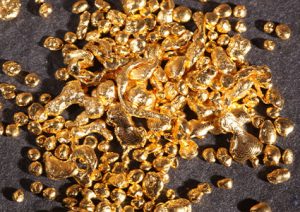 The site will utilize the resultant metals to manufacture gold, silver, platinum, and palladium bullion products in varying sizes, as well as PGM milled products such as grain, wire, sheet, sponge, and gauze.
"We are a current member of the Responsible Jewelry Council (RJC)," David continues, "We have recently been audited for their Code of Practice (COP) standards. This included a week-long 3rd party examination of all aspects of our standard operating procedures designed in line with industry best practices.  RJC COP certification signals Dillon Gage's commitment, as a manufacturer, to serving the industry as a responsible world-class partner."
"Furthermore," interjects Scott Christiansen, General Manager of Dillon Gage Refinery, "as all of Dillon Gage's divisions operate within large urban settings; safety, environmental, and recycling requirements are critical to our work, and regulated closely. The new Dallas-based location has played host to significant community and municipality involvements. All of which have been geared towards sustainable building practices and lean energy use.
"Additionally, the building has been completed using the latest refining and recycling technologies. Our equipment suppliers are committed to supplying their technicians appropriately, to ensure that the equipment being implemented is both efficient and sound for the environment."
"It's just one of the many reasons that Dillon Gage is the perfect partner for the mining industry's many stakeholders," Dave states. "Our key goal is to provide services that reach beyond refining ores and delivering credits to London. While most major refineries are happy to deliver credits to London banks, Dillon Gage's minting capabilities and relationships allow mining clients to play a part in the actual consumer and dealer market, where more substantial revenues exist. We create a truly ore-to-end-consumer journey that offers unique products and services to our peers and partners."
"Indeed," Terry concludes, "as we look forward in guiding our future planning through the lens of a truly full-service precious metals entity, we fully intend to continue providing mines with the opportunity to have a part in the downstream market through bullion products. We are enabled to lead in these practices through the thousands of accounts that we service as an organization, who have helped us to build our stellar reputation in storing and fulfilling the bullion product market."