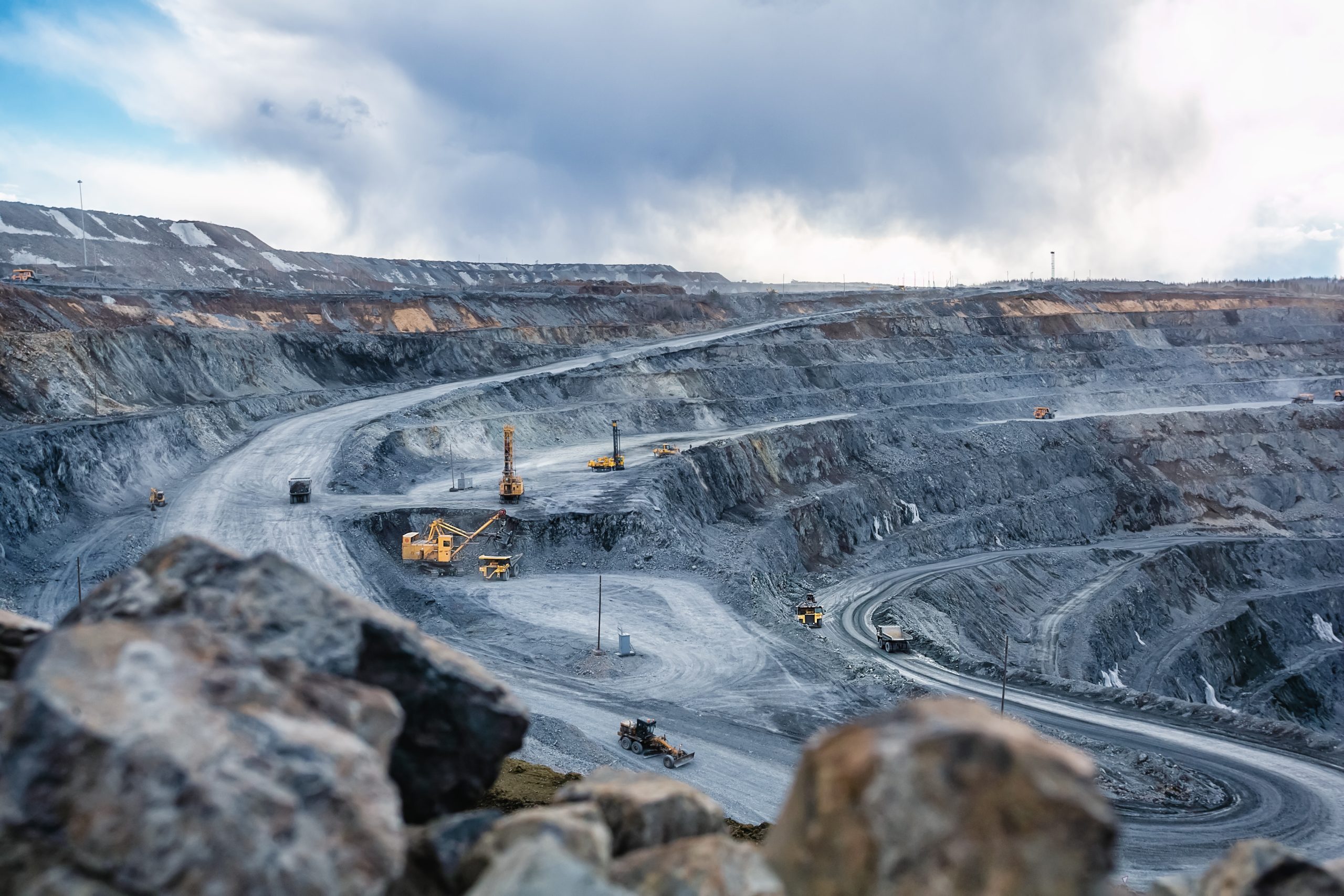 New Gold aims to be the leading intermediate gold producer, driving responsible and profitable mining
Since 2008, New Gold has grown from a single-mine operation to a formidable entity among mine producers worldwide. It mines primarily gold along with copper and silver deposits. Under the New Gold designation, the operation has merged its interests with Peak Gold, Metallica Resources and Western Goldfields in an effort to pool a knowledgeable staff with steadily producing mines all over the world.
The company operates three ore-producing mines: Mesquite Mines in Imperial County, Calif.; Peak Mines in New South Wales, Australia; and Cerro San Pedro in Central Mexico. In 2012, New Gold is set to begin production in its wholly owned New Afton mine in Southwestern Canada. "One advantage we have is that we are operating in multiple jurisdictions all over the world," says Robert Gallagher, president and CEO. By merging its efforts with four junior mining firms, New Gold has positioned itself to become a major mining operation.
"We currently produce about 350,000 ounces of gold per year," Gallagher claims. "Through its different ventures, New Gold plans on producing just under 500,000 ounces of gold by 2013." By obtaining mines that are already producing, the company is able to fund newer projects that will exponentially increase the company's production output. "We are fully funded in terms of organic growth," he says. "New Gold's merger and acquisitions strategy, plus strengthening metal prices are creating more opportunities for growth." By applying the appropriate cost-effective method of extraction to each specific mine, the company is able to produce the most ore at cash costs well below the industry average, Gallagher claims.
From 2008 to 2009, New Gold lowered its extraction cost per ounce significantly. "It's definitely a testament to the teams at the job sites," he says. "They are a top-flight group of people who offer the firm a wide range of abilities and flexibility to make the operations run as cost effectively as possible." For example, the Peak mine is an underground mine while Mesquite and Cerro San Pedro are open-pit mines that implement bulk tonnage mining methods.
Mesquite produces gold, Peak Mines produce gold and copper and Cerro San Pedro produces doré, a gold/silver mixture. The resulting gold and copper are separated by New Gold at its mine sites, while the gold/silver mixture is melted to produce a pure doré product. The resulting minerals are sold to refineries.
"Our customers expect a high-quality product which is free of impurities," Gallagher says. "Because we take our customers' very tight specifications into consideration, we've maintained a great reputation in the industry."
Helping communities
At Cerro San Pedro, safety issues are addressed through stringent educational and training programs that address preventive measures specific to the operation's open-pit mining methods. In addition, New Gold is very involved with the local communities by establishing potable water and sewage systems, improving the local infrastructure, and funding medical and dental clinics. "New Gold not only addresses the current needs of the community, but puts in place a structure and systems that will not depend on the operation of the current mine and will be sustainable well into the future," Gallagher asserts.
Environmental stewardship is another fundamental philosophy of the company. Near Cerro San Pedro, area mines have been operating for more than 400 years. "Unfortunately, some of those mining operations left a lot of toxic residue around the area," Gallagher says. "New Gold has transported much of this contaminated material to off-site facilities that handle such materials." Upon establishing a mining site, a comprehensive shutdown and restoration plan is put in place to ensure "the land is returned as it was before the mine existed," Gallagher says. The company also maintains a nursery that grows indigenous plants and trees to re-vegetate the areas.
Looking to the future, the company is exploring deposits at Rio Figueroa in Chile and Liberty Bell in Alaska. Rio Figueroa is another joint venture between New Gold and Chilean Antofagasta Minerals S.A. Exploration efforts revealed a potential to host significant copper-gold and/or epithermal gold mineralization. Antofagasta has the potential to earn 70 percent of the mine's production while New Gold, as the mine operator, will obtain the remaining 30 percent. "Rio Figueroa features very good geological similarities to the El Morro mine," claims Mark Petersen, vice president of exploration. "We can use our team's knowledge of the current mine to help explore cost-effective mining methods at Rio Figueroa." Liberty Bell in Alaska is also in the preliminary stages of exploration. "As Alaska projects go, this one is very user friendly," Petersen says. "The site is near a major highway and rail lines, there are established power lines and it is linked by well-maintained gravel roads."
Gallagher is optimistic about the company's future. "Some of the biggest assets New Gold has are the best operating team coupled with an astute financial team," he asserts. "The company is poised for tremendous organic growth."
[Details correct at time of writing]