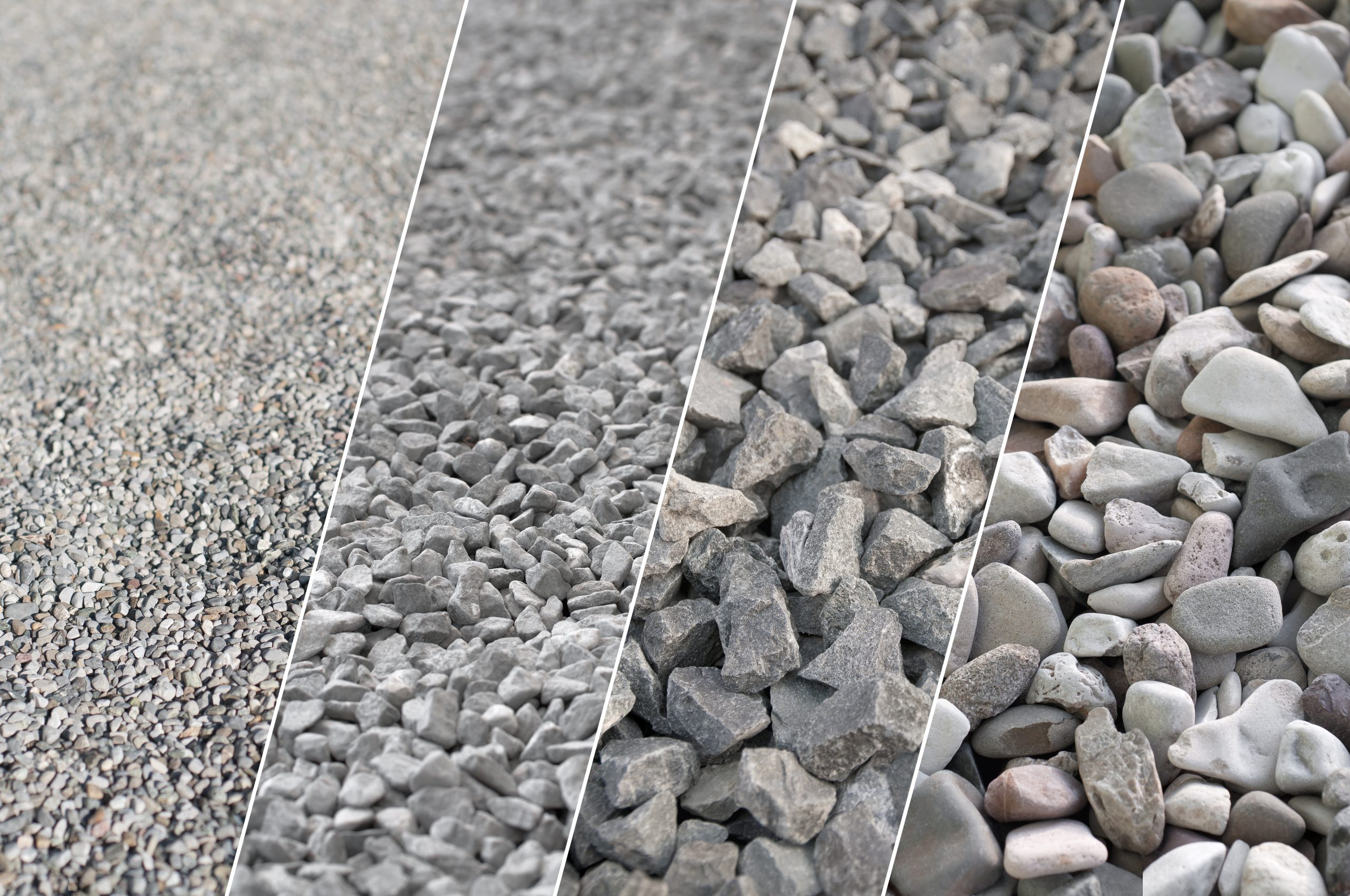 Port Aggregates has become a regional leader with concrete and stone products
After nearly 40 years, Port Aggregates Inc. has earned a loyal client base. "Our customers like doing business with [us]," owner and President Andrew Guinn says. "They not only get the correct quantity but quality."
Based in Jennings, La., Port Aggregates provides ready-mix concrete, precast concrete products, limestone and related materials. Guinn notes that the company's roots go back to 1979, when he and his brother were in the construction business.
Although the two had many projects that needed aggregates, they worked with a local distributor that could not keep up with the demand. "We decided we wanted to go into business and start up our own distribution yard," Guinn says, noting that Port Aggregates became the first to bring rock into southern Louisiana from Arkansas.
"We started using it on the shoulders of roads," he recalls, noting that the product has endured to this day. "Today, you can see those shoulders on the north side of the road are still in great shape."
Port Aggregates also created a distributorship with Vulcan Materials Co. in 1993, when the company planned to put yards in New Orleans, Houston and Tampa, Fla. "They were looking for a yard that could take any overflows," Guinn recalls. "We signed a long-time contract with Vulcan to be a distributor."
Leading the way
Today, Port Aggregates is the largest concrete producer in Louisiana in terms of volume. "We're also the largest independent stone distributor on the Gulf Coast," Guinn adds. "Last year, we moved close to two million tons of stone through our facilities."
He credits the company's success to hard work, dedication and ability to stay abreast of how the U.S. government works and interacts with the industry. "I've been involved in national and statewide organizations since the beginning," Guinn says. "That gives Port Aggregates a good view of what's going on all around it."
In addition to being involved in several organizations, Guinn also serves on the board of directors for the National Ready Mixed Concrete Association, the Louisiana Motor Transport Association, and the Louisiana Chemical Association/Louisiana Chemical Industry Alliance.
Port Aggregates' quality control department also keeps its finger on the pulse of new trends and changes in technology. For instance, in previous years, concrete used on a bridge deck would have to be removed and replaced every 50 years.
"With the new technology, you'll get 150 years out of a deck," he says, noting that this meets the needs of state and federal agencies that strive to stretch a dollar. "You have to come up with a better product that's going to last longer and serve the public."
Keeping busy
Port Aggregates is at work on several projects, including the expansion of an Axiall Corp. location in Lake Charles, La. "They are adding an ethylene cracker unit," Guinn notes, noting that Axiall was PPG Industries Inc.
"They're expanding their whole plant and building a new facility across Interstate 210," he describes. Port Aggregates will provide in excess of 100,000 yards of concrete for the expansion. "That will probably be an 18-month to two-year project for us."
The company also is at work on a natural gas refinery system for Sasol, also in Lake Charles. "They'll be refining natural gas into liquid products such as diesel and jet fuel," Guinn says, noting that Port Aggregates has hauled almost two million tons of limestone for the project to date. Further, the company will provide more than 130,000 yards of concrete.
On another project, Port Aggregates recently furnished stone and concrete for the expansion of a Cameron LNG location in Hackberry, La. "We're looking at bidding on a second phase of that project, which [includes] the tanks," he says.
Against the rules
A large percentage of Port Aggregates' work involves the transport of concrete by heavy trucks, which makes safety essential. "We try to push driver safety and attentive driving," Guinn says.
However, the company disagrees with some driver safety regulations. "One of the big fights I have in Washington is to try and stop the government from painting [our] drivers with the same brush as a cross-country driver in hours of service," he says.
The current rules, Guinn notes, limit drivers to being on the clock for no more than 14 hours a day and only 12 hours during the next day. But Port Aggregates' drivers spend less time of actual driving than a cross-country driver, he asserts.
The majority of Port Aggregates' drivers spend their time driving back and forth between job sites, loading their trucks and washing them out. But the time spent loading those trucks has to be considered part of those 14 or 12 hours, since the truck is running, Guinn says.
"The biggest problem we have are people that are making regulations that don't have the foggiest idea what we do," he says. "Yet, they're going to make a rule that has to do with [a driver's] livelihood."
Giving guidance
Port Aggregates has a state-of-the-art system when it comes to tracking its trucks, Guinn says. Not only has the company implemented GPS systems, but it also has a dispatch center that it has modeled after an air-traffic control center.
The dispatchers sit in a remote office and keep track of the trucks via systems from Trimble Inc. "We can divert these trucks [in ways] that save our customers money," he says, noting that the center will transmit directions to the drivers that appear onscreen in their cabs.
"Basically, the driver doesn't have to take his hand off of the wheel at all," Guinn says. "We have it set up to where they're very safe and he can read his instructions and understand where he is going."
The systems also accommodate drivers in the workforce who are originally from Puerto Rico. "Our dispatchers can issue an order in English and it [appears on their] screen in Spanish," Guinn says.
A good year
Guinn predicts Port Aggregates will thrive in 2017. "We're in the middle of a big economic boom in Lake Charles," he says, noting that new projects are announced daily.
"The projected spending on projects in Lake Charles is $122 billion," he says. "That's a lot of money. We have seven [projects] that we've applied for permits on." These include LNG projects such as:
*Magnolia LNG
*Lake Charles LNG
*G2x LNG
* Delphin LNG
*G2 LNG LLC
"Other projects are Sasol GTL – a gas to liquid plant; Dong Sung Fine Tech – a cryogenic insulation plant; Axial Lotte, an ethylene cracker unit; Southern California Telephone and Electric LNG; and Lake Charles Methanol," Guinn says. "There are also numerous Department of Transportation & Development projects in the near future."
Company commitments
Port Aggregates' products have a wide reach. "We provide ready-mix concrete for virtually any type of construction project, from industrial to residential and much more," it states.
The company also provides precast concrete bridge decks, pump station platforms, concrete barriers and parking curbs, as well as specialty precast. "And our limestone and related materials have a broad range of uses, including base material for almost any type of road construction," it says.
This is part of Port Aggregates' commitment to provide high-quality products that support construction projects. The company also is focused on helping customers save time and money.
To achieve this, Port Aggregates employs 17 sales employees with more than 230 years of combined experience, "which they draw upon every day to better serve our customers," the company says. "In addition, we have an in-house quality control team who is dedicated to ensuring that every product produced by our company meets the highest standards of quality."
[Details correct at time of writing]